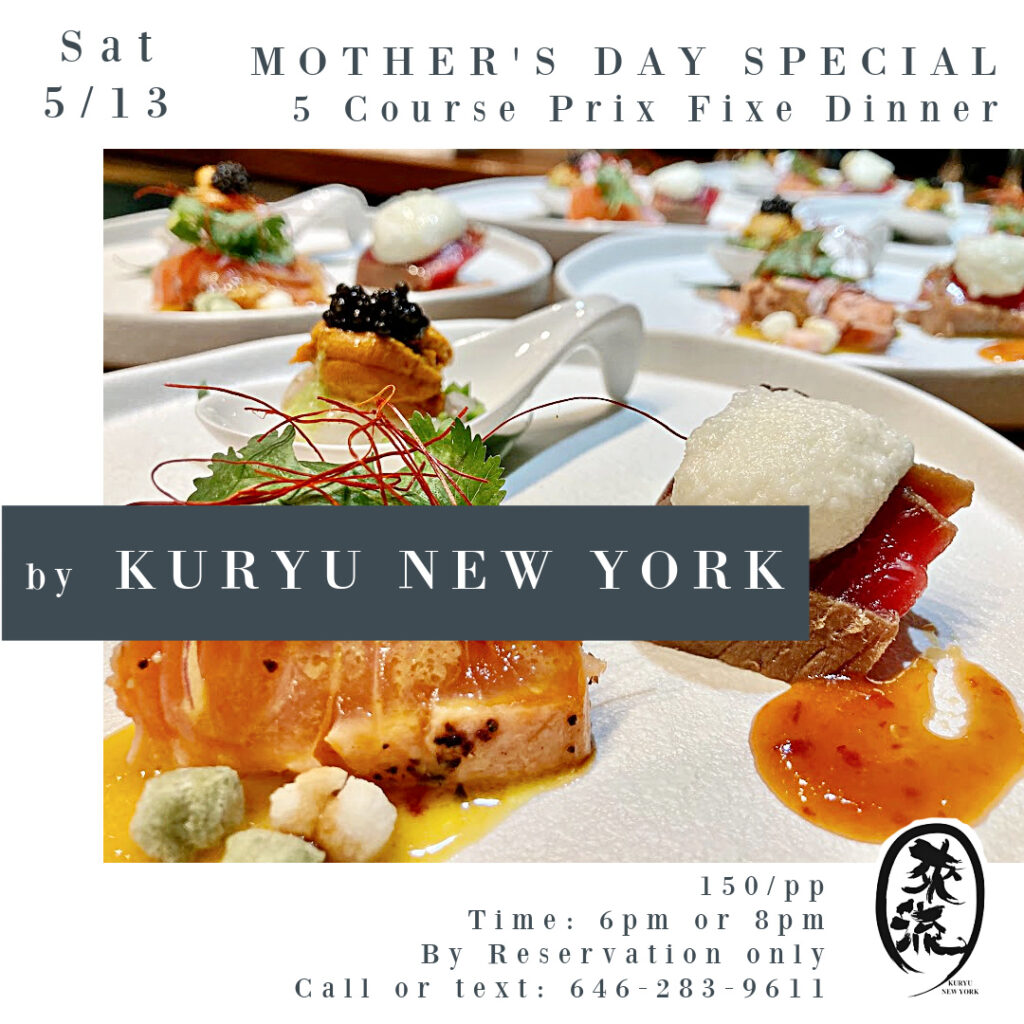 Sat 5/13 ONLY✨
Pre-Mother's Day Special Celebration🌹
5-Course Prix Fixe Dinner Event for 150/ppl.
Limited to 5 tables at each time slot ONLY.
Please choose your start time: 6pm or 8pm.
– Menu –
1st: Toro Tartare
2nd: Three Appetizer Samplers
3rd: Seafood hot dish
4th: Chef's Best Sushi Selections of the day 
5th: KURYU Original Homemade Dessert 
* The course starts promptly at 6 or 8pm so please arrive on time. If you arrive late, we might not be able to accommodate your table.
* No course meal substitutions. Please inform us if you have any allergies. Sorry, no vegetarian options available.
* No regular menu options. Dine-in only.
Please call text to make a reservation at 646-283-9611