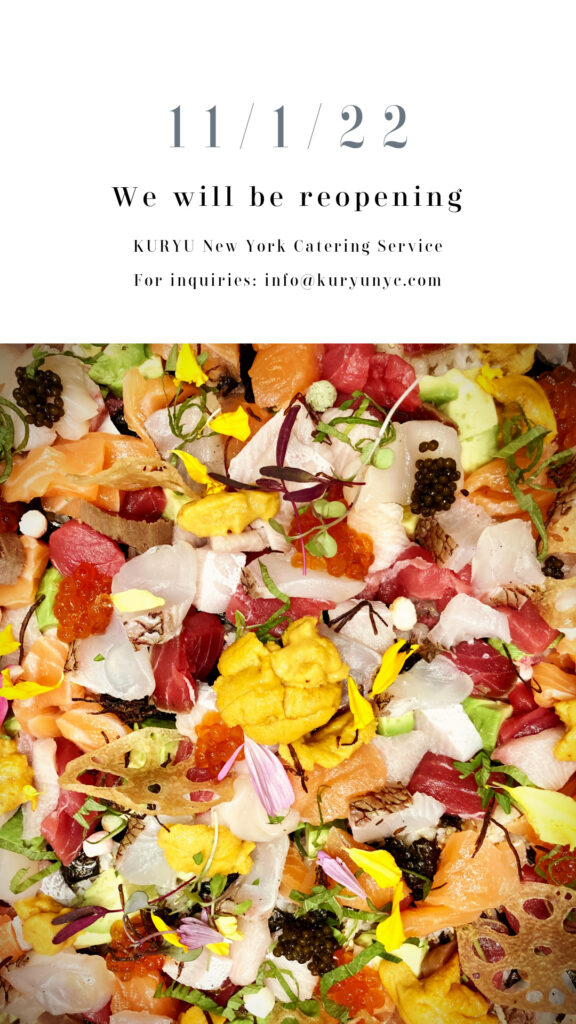 After six months of closure, KURYU New York Catering Service is finally reopening this holiday season!  Starting November 1st 2022, we're excited to bring the exclusive dining experience to your table  (Private Catering or Party Catering inquiries only). Please note that reservation must be booked online in advance.
For inquiries or more information, please contact us.
Thank you for being patient for over half a year! 
We look forward to seeing you soon!!