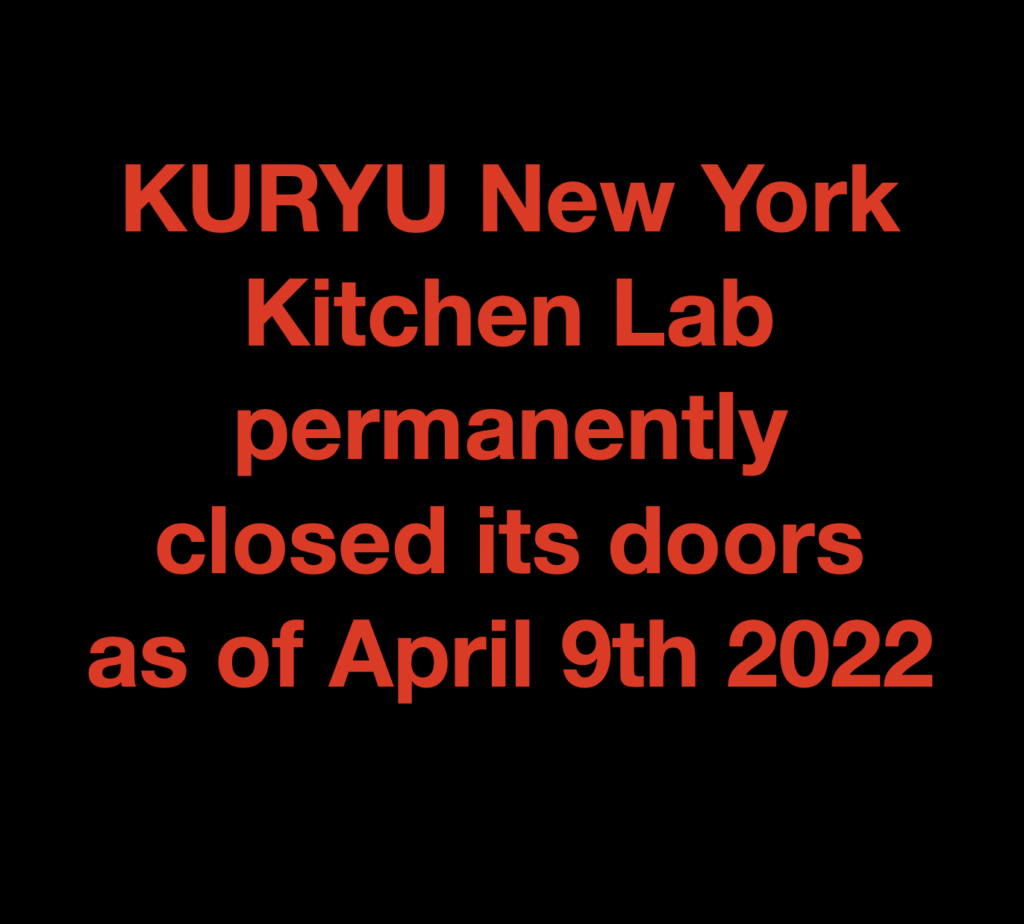 Dear Royal Customers of KURYU New York
It is with deep regret and a heavy heart to inform you that KURYU New York Kitchen Lab permanently closed its doors as of yesterday, April 9th 2022.
This abrupt, extremely difficult decision to shut down the business was not an easy one, and we would like to thank all of you for your business, loyalty, and great support throughout the year 2020-2022.
We wish you all the best and please stay tuned as we will keep you updated with our new departure.
It has been a great pleasure serving you.
KURYU couldn't have been as amazing as it was without your loyalty.
Thank you.