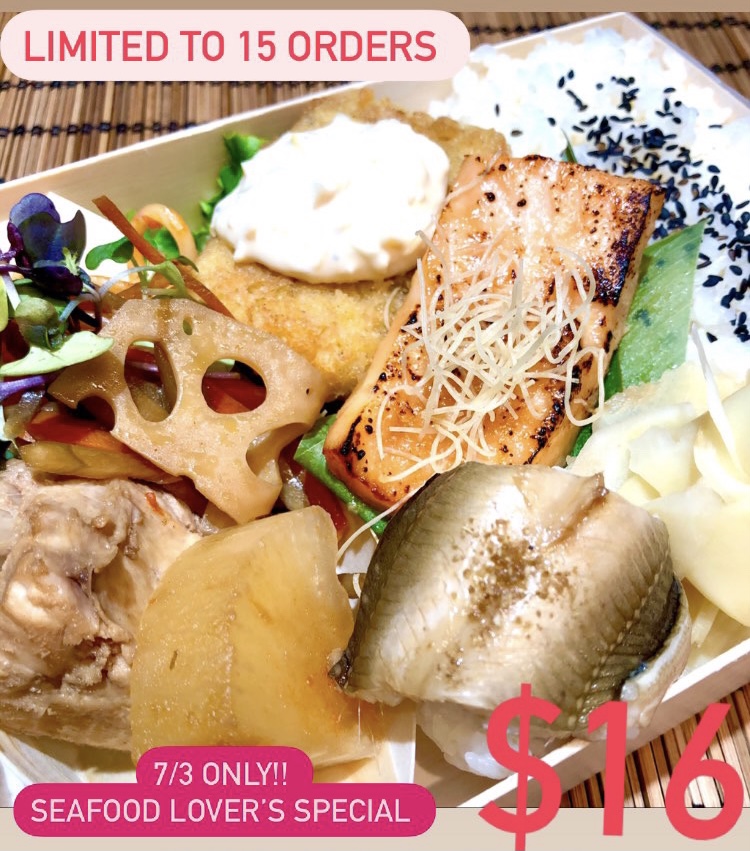 TOMORROW July 3rd ONLY, Seafood-Lover's Special ️for $16, Limited to 15 orders.
Fried Fish, Miso-marinated Grilled Salmon, Anago (Sea-Eel) Sushi & Simmered Hamachi, each comes with Miso Soup!
Pickup between 12pm-2pm.
Email us from Contact Page to save yours now
*We will only have Seafood Special Bentos available for tomorrow 7/3.