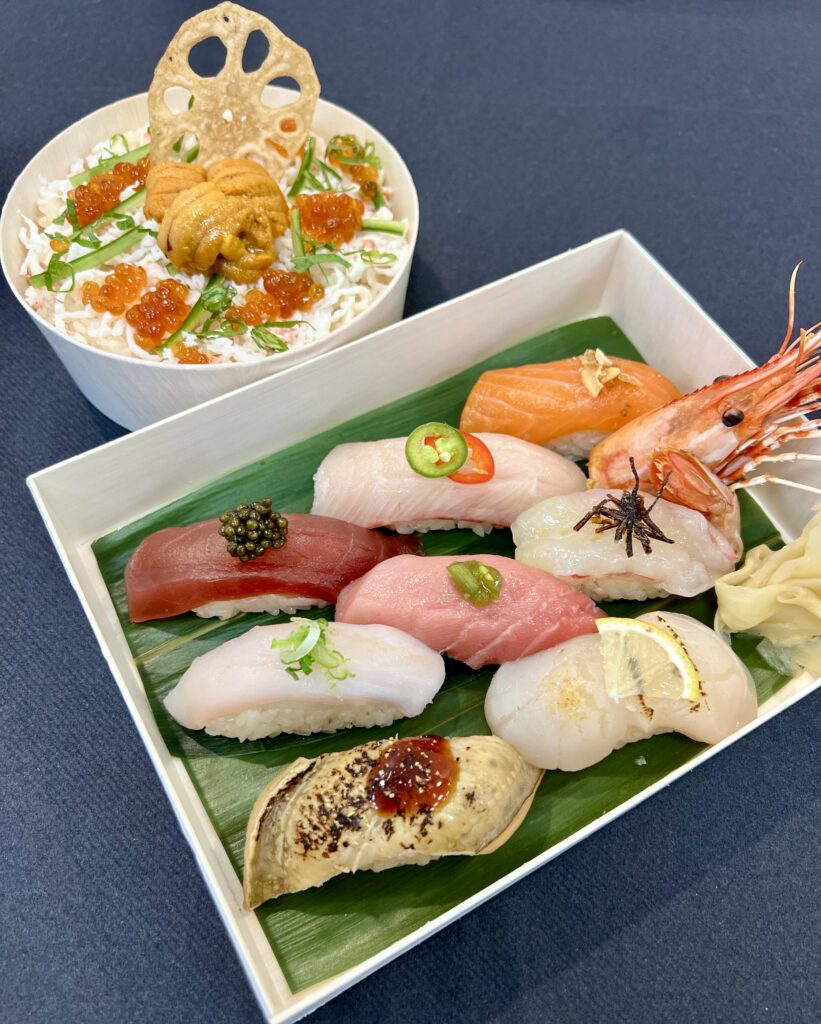 12/12 TOMORROW ONLY!
SUSHI by KURYU Grand Opening Special for $70 limited to 15 orders only. 
This is a one day killer deal so don't miss it😉
DM or text us at 646-283-9611 NOW‼️
Please inform us of your name, quantity and pick up time between 1 PM to 6 PM. 
Location: 444 Willis Ave, Roslyn Heights, NY 11577 inside of Roslyn Seafood Gourmet
-Nigiri Sushi-
Toro (fatty tuna) and Tuna from Spain, Botan Ebi (shrimp) from Canada, Hamachi Yellowtail from Kushu, Japan, Hotate Scallop from Hokkaido, Japan, Anago Sea Eel from Tokyo Japan, Salmon from Scotland, Hirame (fluke) from Long Island, NY
-Chirashi Sushi-
Uni (sea urchin) from California, Ikura (salmon roe) from Russia on a bed of Kani shred (imitation crab) from Aquamar, one of the best-quality Surimi suppliers in the country
*item substitution is only available for those with allergies/specific dietary restrictions.